NaturalHealth Choice®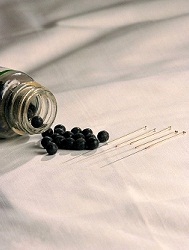 ---
Naturopathy

-

Acupuncture

-

Herbs

-

Colonic

-

Homeopathy



Traditional Chinese & Oriental Medicine
Integrative Approach to your health problems
Call
352-378-8002
to schedule an appointment for:
- office visit, or
- video consultation (virtual office, telemedicine)
Who will treat you?


- Dr. Mariana Kamburov, a Medical Doctor (MD), currently specializing in and practicing Alternative Medicine only with integrative approach to patient's treatment.

Dr. Kamburov is a Diplomate of Oriental Medicine (DOM), a licensed Acupuncture Physician (AP) and Naturopathic and Homeopathic consultant.
Pain Relief - Depression - Anxiety - Detox - Fertility
Dr. Kamburov specializes in:
- fertility/ support to IVF and IUI
- pain relief/ fibromyalgia/ sciatica
- nerve pain/ migraine/ headache
- mood swings/ depression/ anxiety
- digestive problems/ colon irrigation/ detox
- chemo and radiation side effects relief
- autoimmune and chronic diseases support
- sensitivity and movements problems
- skin conditions/ skin care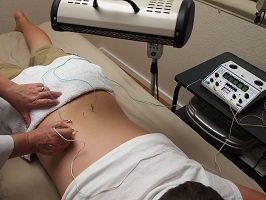 What are our treatment methods
- acupuncture and electro-acupuncture
- naturopathy, herbs and homeopathy
- acu-point injection therapy
- manual therapy/ tui na/ medical massage
- infrared therapy/ gua sha/ cupping/ moxibustion
- colonic (colon irrigation) / food therapy


Herbs
Herbal and homeopathic suppliments are essential part of our therapy.
Note: Our herbal and homeopathic products are only used with the services provided.


Serving Gainesville, FL | Alachua | Newberry | Archer | The Villages | Micanopy | Waldo | Hawthorne | High Springs | Citra | Williston | Keystone Heights
© Copyright 2007-2018 NaturalHealth Choice®
All rights reserved
ACUPUNCTURE

HERBS

COLONIC

NATUROPATHY

ABOUT US
PRACTICE
1209 NW 12th Avenue
Gainesville, FL 32601
Mon: 1pm - 5pm
Tue-Fri: 9am - 5pm
Sat: 9am - 1pm

By appointment only

call for appointment:
(352) 378-8002

Insurance coverage
We are in-network provider for most health insurers and we support medical insurance.

Enclosed below are links to some of the major health insurers in Florida. Members can login on their insurer's website for further information about their benefit plan.